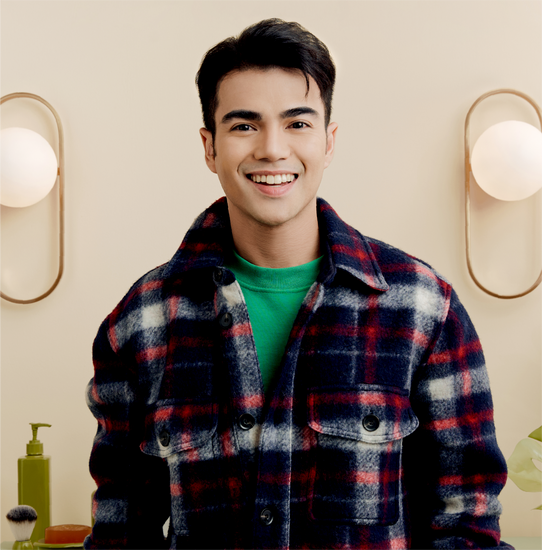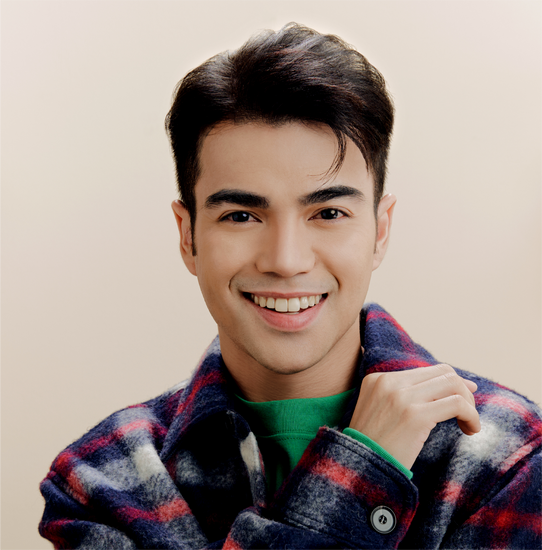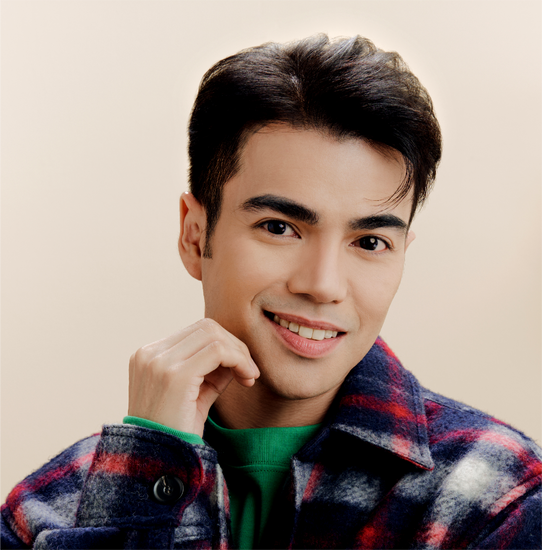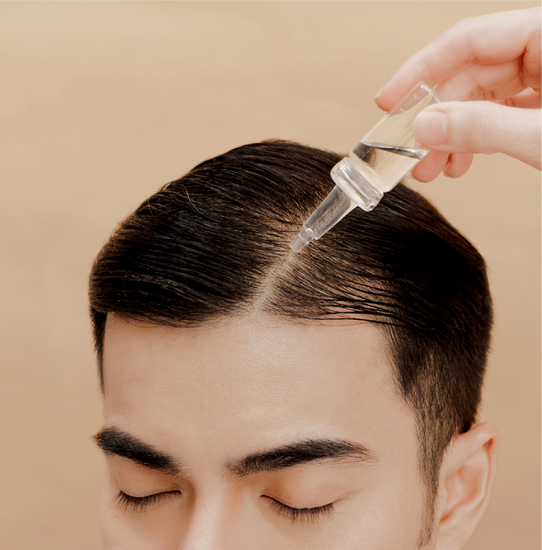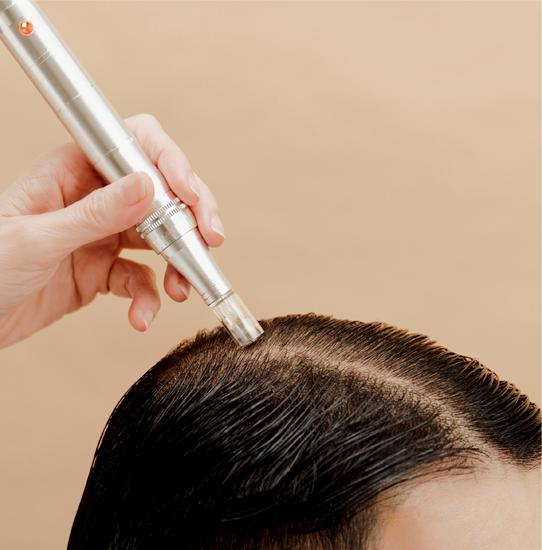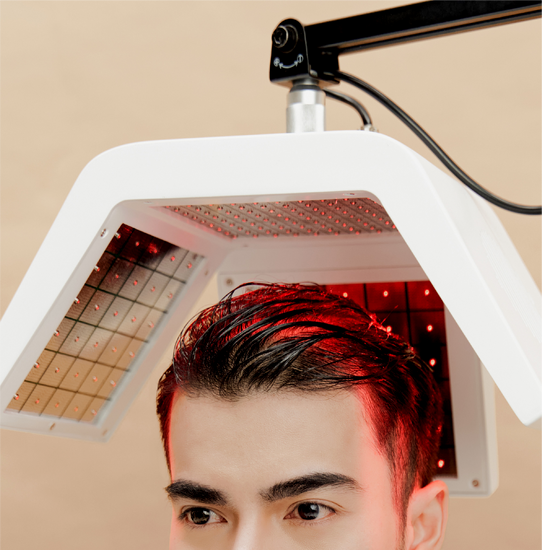 Instant Folli-Boost Hair Growth Treatment
60 MINS

REVITALISES HAIR FOLLICLES

STIMULATES HAIR GROWTH
Give your scalp a dose of protein and nutrients to make your hair stronger.
Designed to address a range of hair loss issues, from Alopecia Areata, receding hairline, thinning hair, inflamed follicles, and low hair immunity.
Using Low-Level Laser Therapy and natural hair growth enhancers to promote hair growth and follicle density, this treatment is gentle yet incredibly effective.
Getting to the root of your concerns
Introducing ALL-NEW Scalp Treatment for Hair Growth

Are you struggling with hair loss or a receding hairline? We hear you and are ready to provide a solution. We are excited to announce that we're expanding our services to cover not just your skin but your scalp and hair too! This laser scalp treatment for hair growth will return not just your hair but your confidence!
INTRODUCING THE STEPS OF OUR HAIR GROWTH TREATMENT
Your follicle revitalisation is here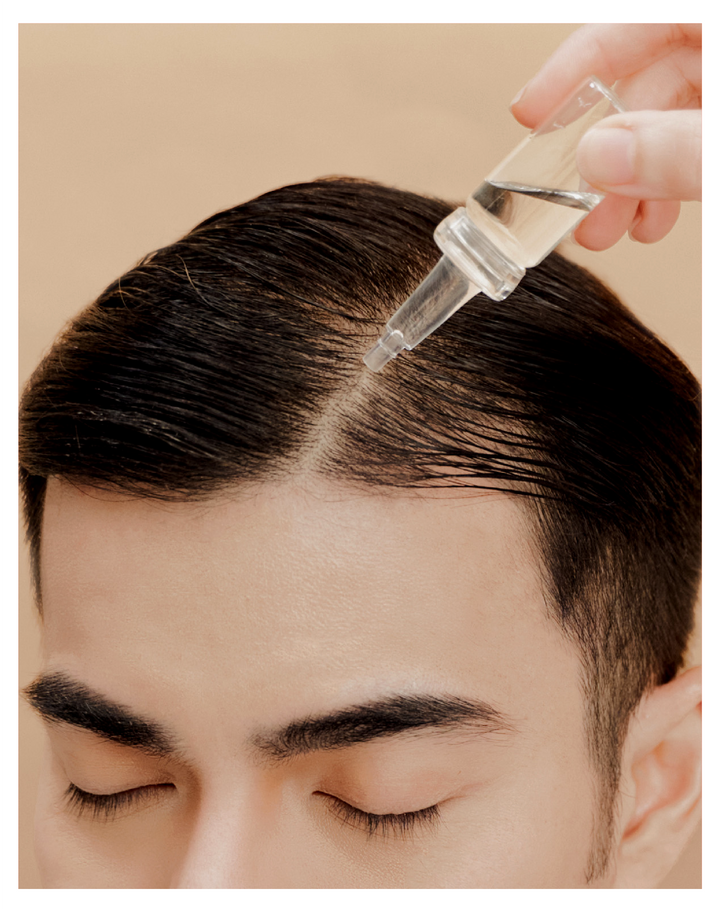 Deep cleansing time
Step 1: Scalp Detox & Massage
Cleanses scalp and increases blood circulation, allowing nutrients to penetrate the dermis for best results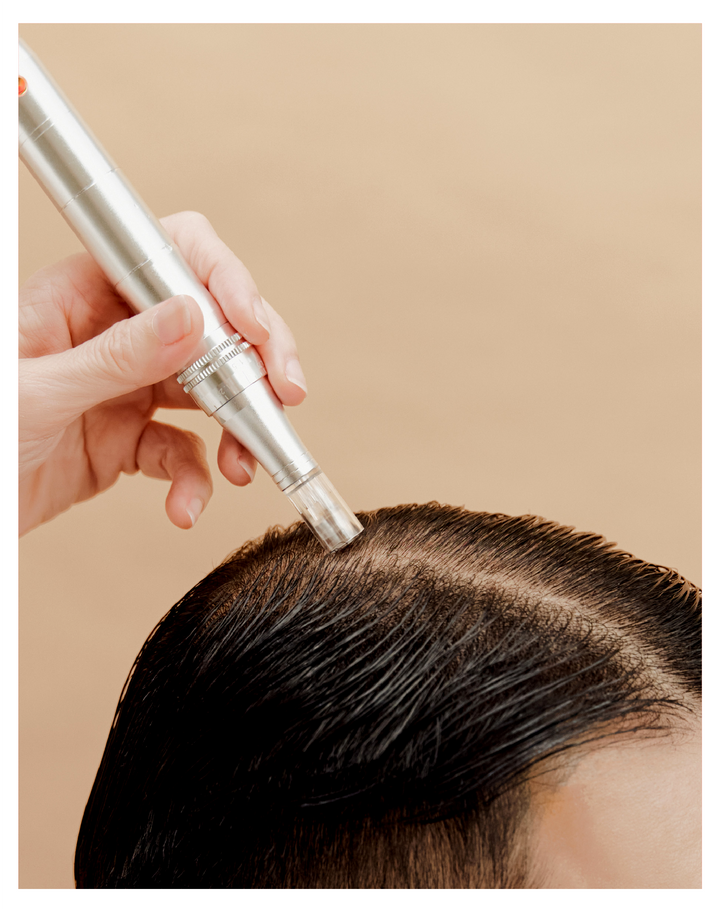 Soak up the goodies
Step 2: Nano Crystal FGF Scalp Therapy
Contains AnaGain™ a natural hair growth enhancer to promote hair growth, follicle density & tissue regeneration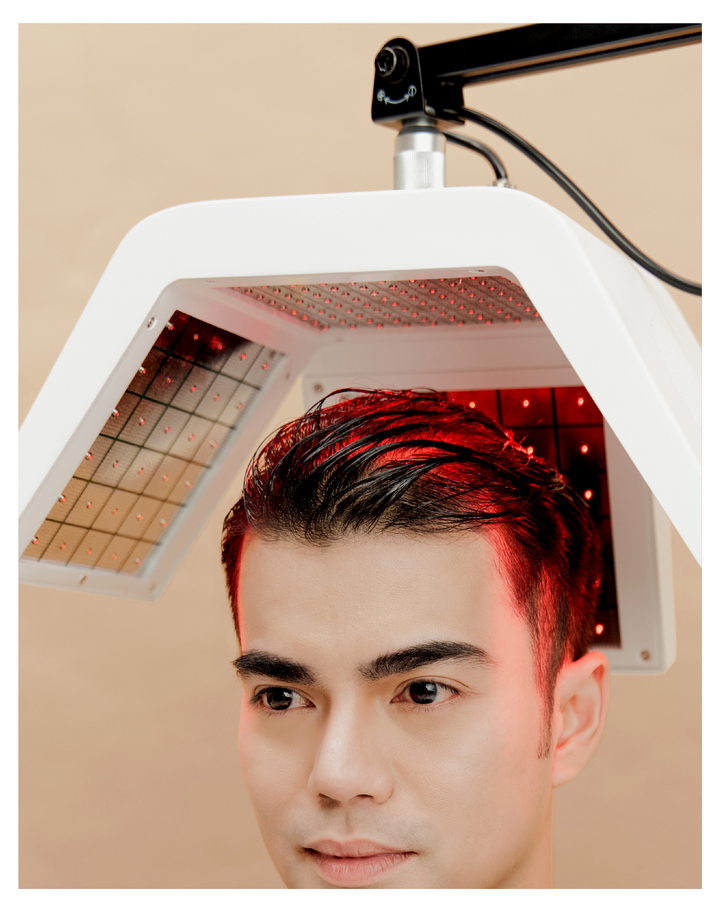 Intensive hair booster
Step 3: Low-Level Laser Therapy
This laser treatment stimulates cellular energy production to improve blood circulation for healthy follicles and faster hair growth
It starts from the roots
Revitalise your hair follicles now
Get Your First Trial Now
Try our scalp treatment for hair growth now. Book and enjoy the first trial promo.
Solving your hair and scalp concerns
MADE FOR THOSE STRUGGLING WITH
Hair Loss
Thinning Hair
Inflamed Follicles
Low Hair Immunity
Bald Spots
Receding Hair Line
TO ACHIEVE THE RESULTS OF
Improve Hair Cycle
Denser Hair
Soothed Scalp
Better Hair Health
Hair Growth
Nutrient Absorption
Before and After the Hair Loss Scalp Laser Treatment
Low-level laser therapy can stimulate the hair follicles all over the scalp and promote hair growth. It's suitable for people who are struggling with hair loss, receding hairline, and thin hair. Explore the incredible before and after treatment transformations of our delighted customers.
Before the Treatment
Struggling with noticeable hair thinning and loss.
Dealing with a receding hairline.
Having a bald spot on head.
After the Treatment
Hair appears visibly thicker and denser.
Receding hairline has improved.
Regrowing hair on a bald spot.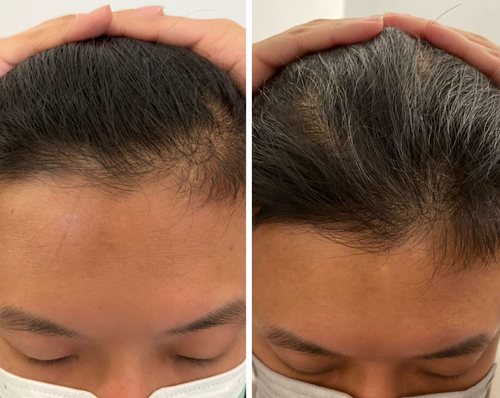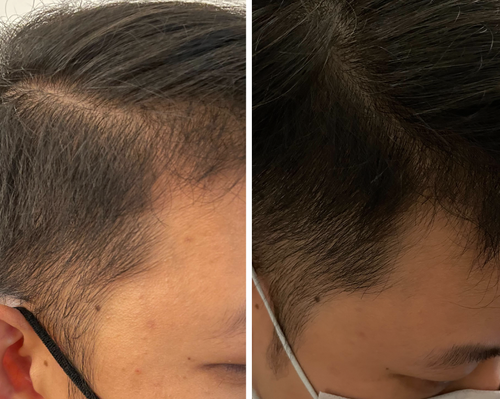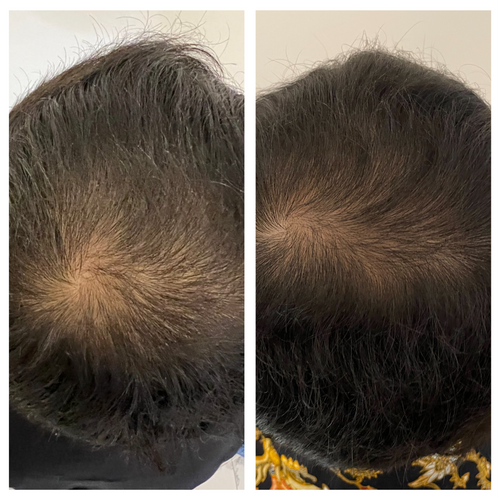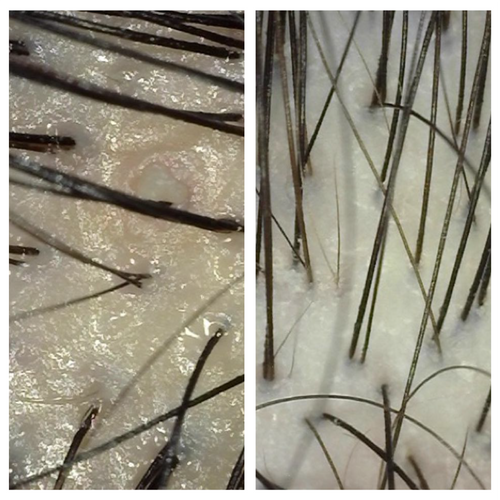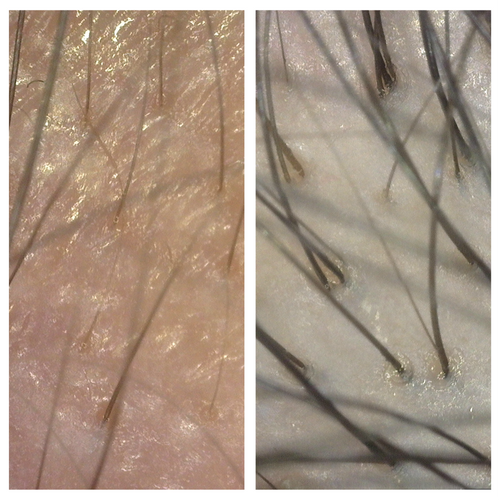 FAQs
What are some of the scalp/hair concerns that this treatment can help with?

If you have hair loss issues such as alopecia areata, male androgenetic alopecia, female androgenetic alopecia, postpartum hair loss, or menopausal hair loss, this hair growth treatment is suitable for you.
How can I know if this treatment is suitable for me?

Do chat with us so that we understand your concerns better.
Is there a downtime after this treatment?

The IFBHGT is non-invasive and requires no recovery time or pre/post treatment preparation.
I'm currently on medication for my existing hair growth treatment, do i need to stop it when I get the treatment?

No, you don't have to. It will enhance your hair growth results as it works well with our treatment
Are there any potential side effects?

Our scalp treatment for hair growth is not only highly effective but also incredibly safe. With our innovative approach, anyone can enjoy this treatment worry-free.
How long is the duration of this treatment?

Each treatment takes around 60 minutes including consultation.
How many sessions will I need to see the results?

You will be able to see a clean and rejuvenated scalp instantly after the treatment however, in terms of hair growth it depends on the severity of your hair loss.
Get your questions answered. Read more about our FAQ.
SEE YOU IN PERSON
Make every day a good hair and skin day.
We believe in a holistic hair & skin experience.

Mid Valley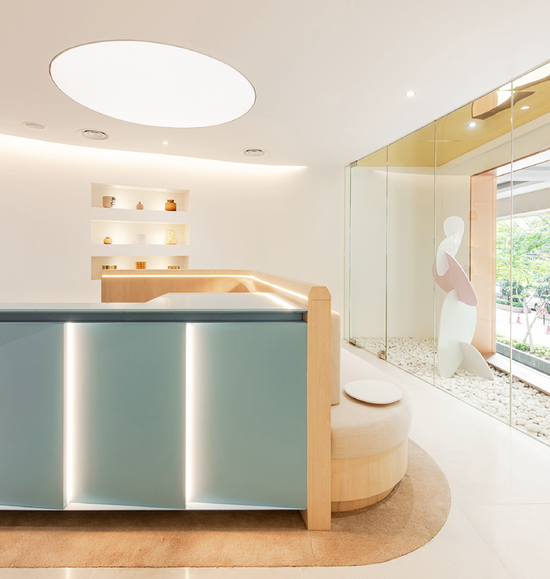 Tropicana Gardens Mall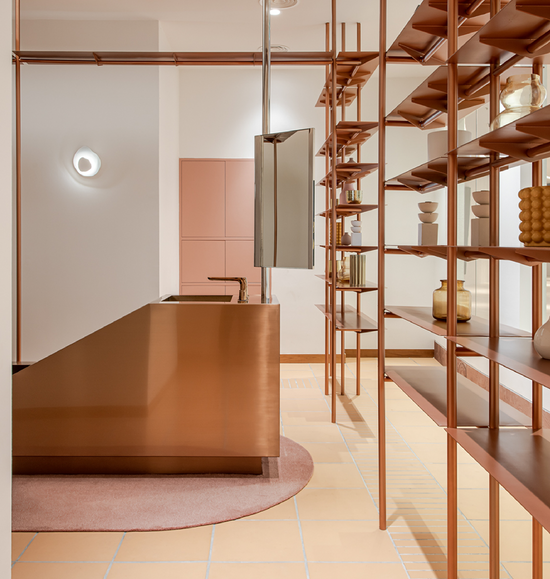 Your go-to hair and skin oasis for urban go-getters

Pamper your hair & skin with the self-love it deserves

Face the world in your prime.