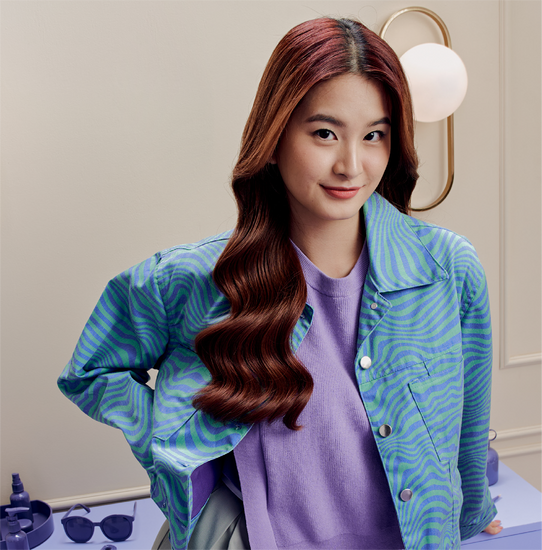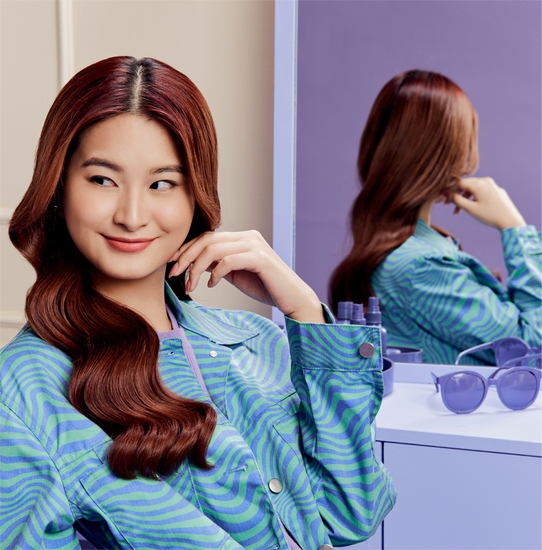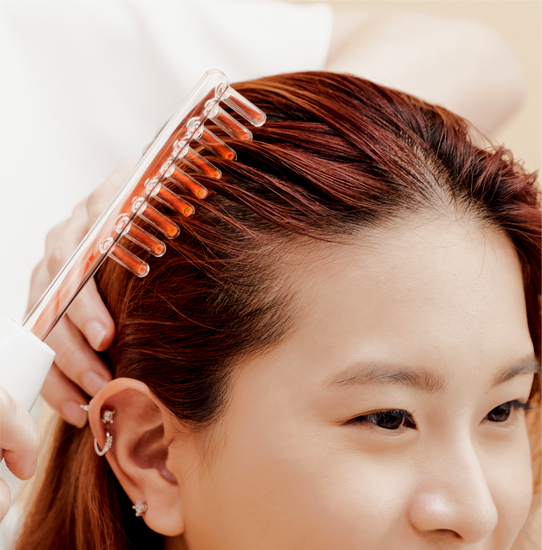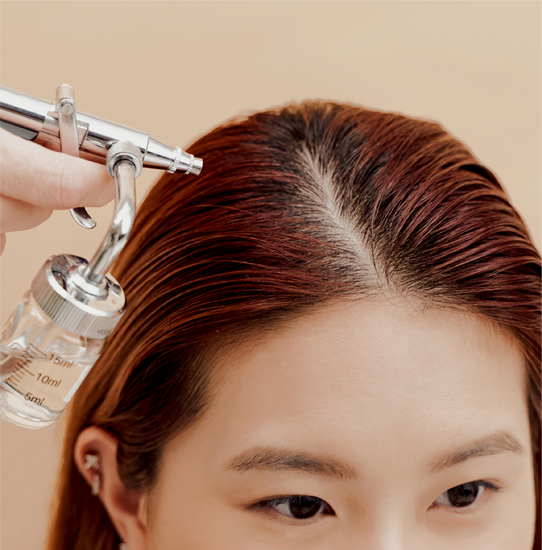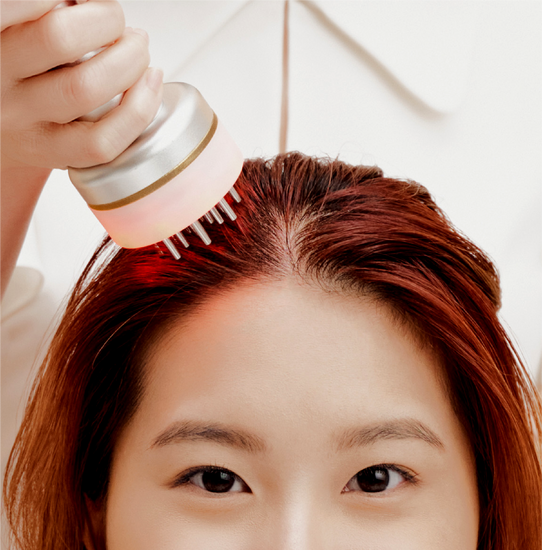 Super Clarifying Scalp Treatment
60 MINS

UNCLOGS HAIR FOLLICLES

REMOVES DANDRUFF
Refresh your scalp with a deep cleanse and wash away all your bad hair days
Perfect for those with dry, itchy, oily and dandruff-laden scalp. This treatment gives a deep cleanse, going beyond traditional approaches to hair care by focusing on scalp health as a fundamental element in achieving beautiful, voluminous hair.
Wash away all your hair concerns
Introducing ALL-NEW Deep Scalp Cleansing Treatment

Clogged hair follicles can lead to a troublesome condition, which is folliculitis. These blockages can result from a variety of factors, including hormonal changes, genetics, and obesity. But fear not, because Venusde is here to provide the solution to your hair problems! We're expanding our services to cover your scalp and hair too! Introducing our scalp detox treatment,a saviour for those battling issues like dandruff, dryness, excessive oiliness, and persistent itchiness. Our treatment is designed to cleanse, rejuvenate, and invigorate your scalp, leaving it feeling refreshed and revitalised.
INTRODUCING THE STEPS OF OUR SCALP CLEANSING TREATMENT
Your scalp reboot is here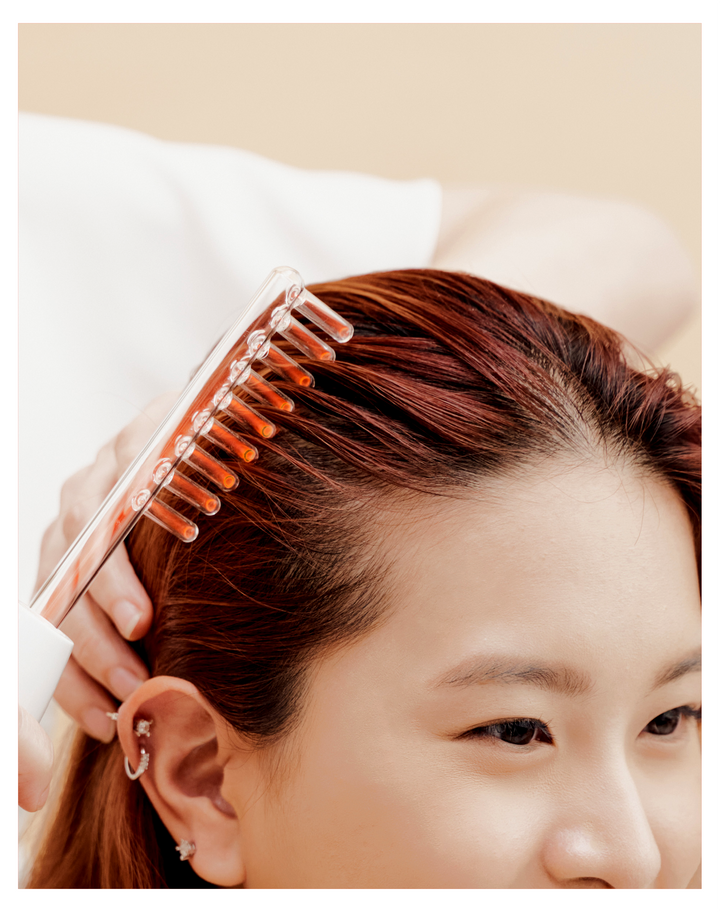 Zap away bacteria
Step 1: High-Frequency Comb
Disinfect your scalp, boost blood supply to the hair follicles and strengthen nutrient absorption before a thorough cleanse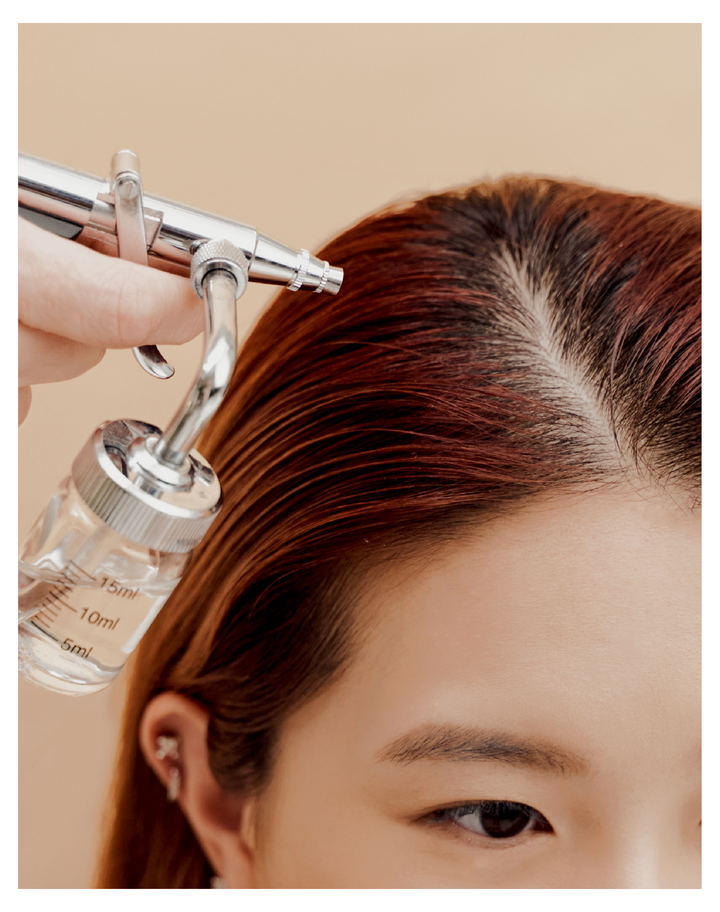 Skin-deep treatment
Step 2: Nano Spray with Scalp Tonic
Using natural scalp tonic at a molecular size, enabling it to fully penetrate the pores to nourish the hair follicles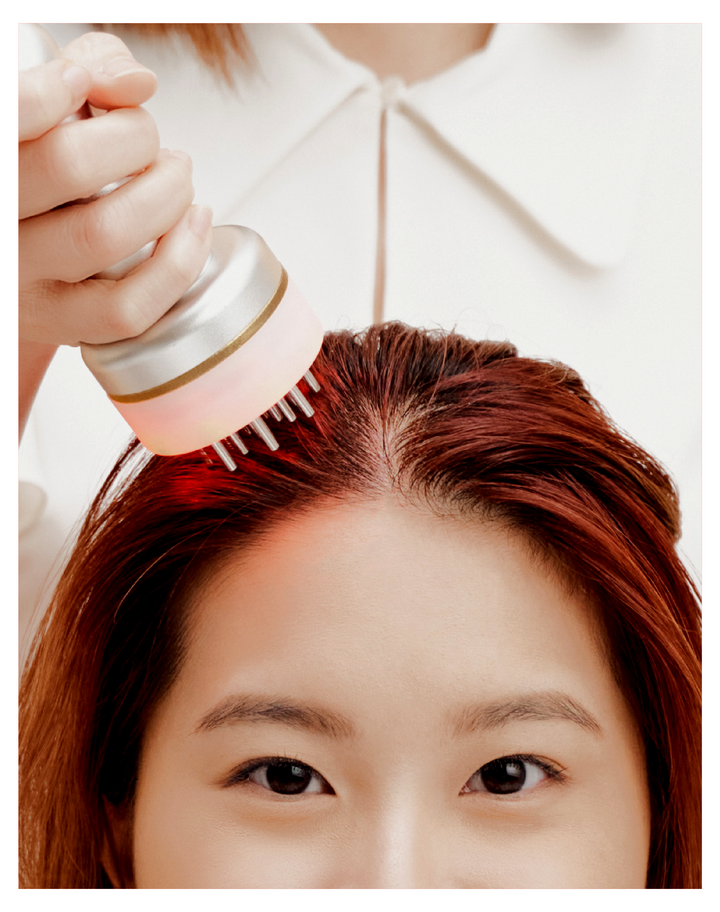 Give your hair a boost
Step 3: Micro-Current Scalp Therapy
Reduce oil excretion, clear blocked pores and activate hair follicles to stimulate healthy and shiny hair growth
Wash it all away
Captivate with a great first impression!
Get Your First Trial Now
Try our scalp cleansing treatment now. Book and enjoy the first trial promo
Solving your hair and scalp concerns
MADE FOR THOSE STRUGGLING WITH
Itchy scalp
Clogged Follicles
Oily Scalp
Sensitivity
Dandruff
Dry scalp
To achieve the results of
Exfoliated Scalp
Unclogged Follicles
Reset Sebum Levels
Prevent Hair Loss
Relaxation
Before and After the Deep Scalp Cleansing Treatment
Enhancing your hair care experience, we go the extra mile by pairing our treatments with effective hair technologies, such as the High-Frequency Comb and Micro-Current Therapy. These advanced techniques work in synergy to deliver remarkable results. Say goodbye to hair concerns and hello to a healthy scalp.
Witness the remarkable difference in the health and appearance of our customers' scalps and hair with these compelling before and after stories.
Before the Treatment
Dealing with clogged follicles and dandruff.
Struggling with dry, oily and itchy scalp.
Dealing with sensitive scalp.
Facing hair loss problem.
After the Treatment
Dandruff is a thing of the past!
Soothed and rejuvenated scalp, no longer itchy.
Hair follicles are activated, promoting healthy hair growth.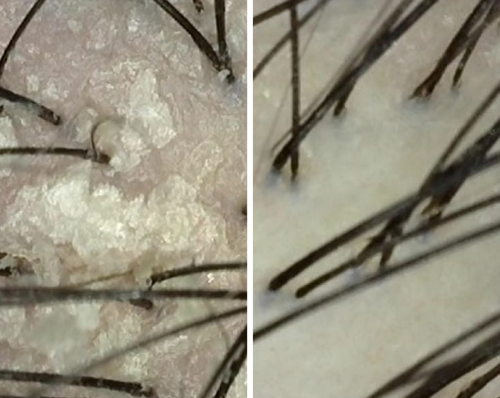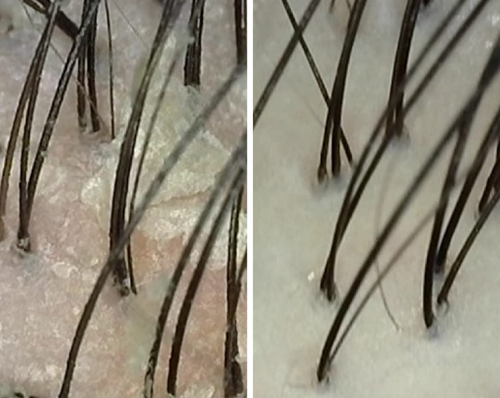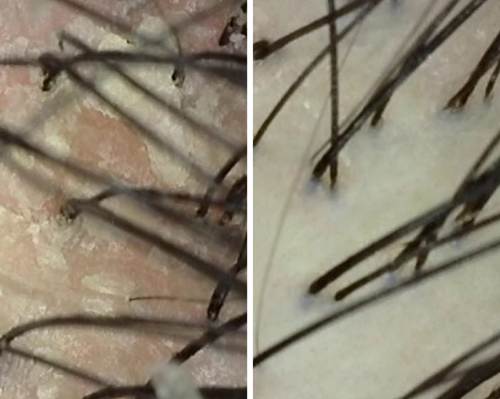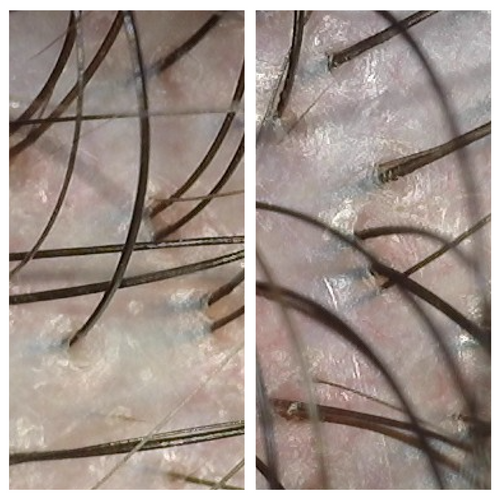 FAQs
What are the differences between Super Clarifying Scalp Treatment and Instant Folli-Boost Hair Growth Treatment

The exclusive 10-step Super Clarifying Scalp Therapy is tailored for those who have problems with their scalp such as itchy, clogged, and unhealthy scalp. This treatment helps clear clogged scalp with our best performing hair care products and equipment of the latest technology.
What are some of the scalp/hair concerns that this treatment can help with?

If you have dry/dandruff, oily, sensitive, itchy & clogged scalp, this treatment is suitable for you
How can I know if this treatment is suitable for me?

The scalp treatment is generally suitable for every scalp type except for those with Demodex mites & Seborrheic Dermatitis. Do chat with us so that we understand your concerns better.
Is there a downtime after this treatment?

The SCST is non-invasive and requires no recovery time or pre/post treatment preparation.
I'm currently on medication for my existing hair growth treatment, do I need to stop when I get the treatment?

No, you don't have to. It will enhance your hair growth results as it works with our treatment
Are there any potential side effects?

Our scalp cleansing treatment is safe and natural without harming your scalp and hair. Everyone can enjoy this treatment without worry.
How long is the duration of this treatment?

Each treatment takes around 90 minutes including consultation.
 How many sessions will I need to see the results?

You will be able to see a clean and rejuvenated scalp instantly after the treatment. In terms of the number of sessions needed, it's highly dependant on the condition of your scalp - whether it's dry, oily, sensitive or dandruff laden.
Get your questions answered. Read more about our FAQ.
SEE YOU IN PERSON
A facial spot of its own kind
A uniquely urban facial experience in the bustling city of Kuala Lumpur, Malaysia

Mid Valley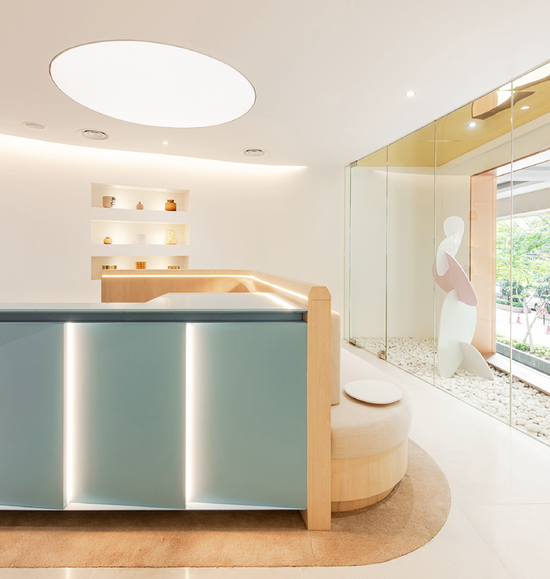 Tropicana Gardens Mall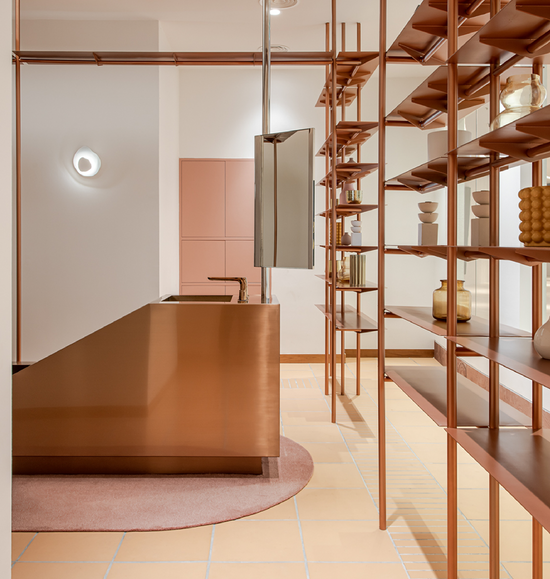 A facial oasis for urban go-getters and self-starters.

We believe in skincare that's straightforward, satisfying, and sublime.

Face the world in your prime.