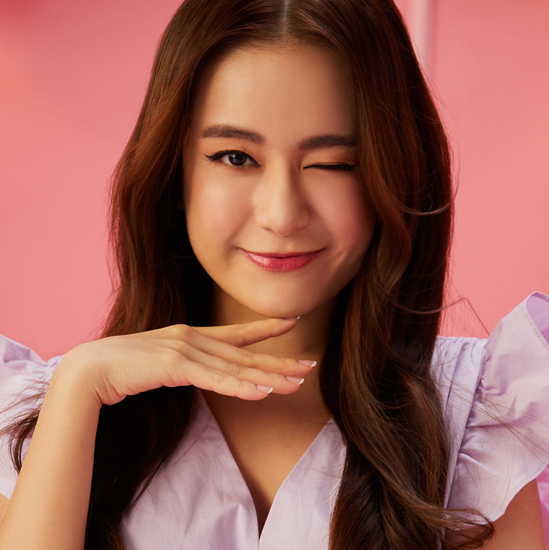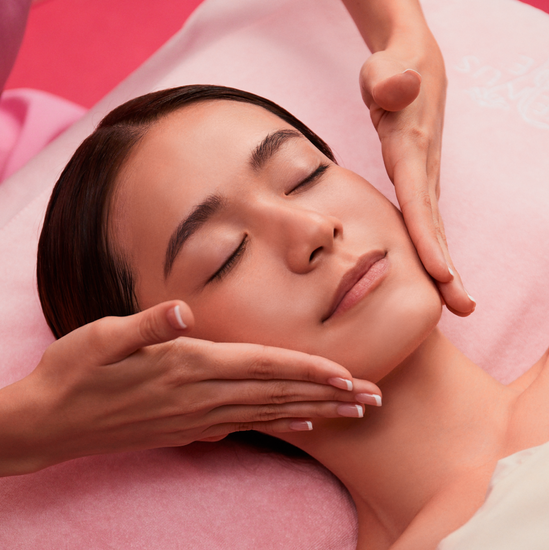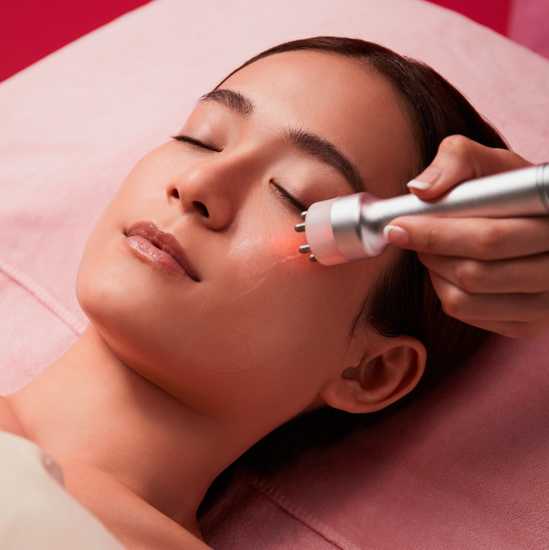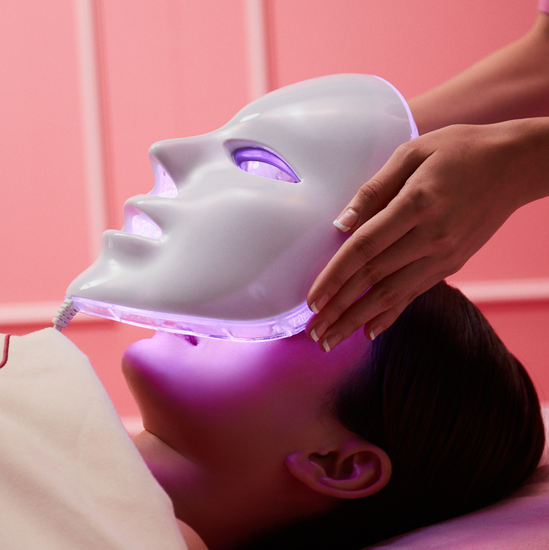 Venus Power Facial
90 MINS

LIFTING

CONTOURING
It's time for your skincation
Introducing ALL-NEW Facials

Puffy eyes? Dull complexion? These are signs that your skin needs the break it has been asking for! Come, sit, stay—your skincation is calling for you!
Introducing ALL-NEW FACIALS
It's time for your skincation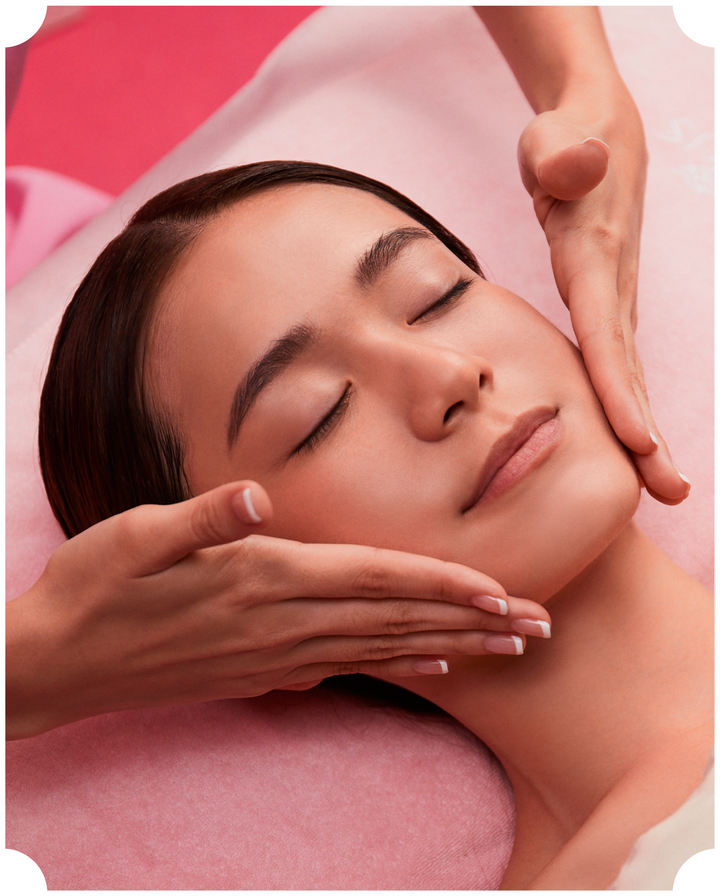 Soothing & powerful
Lifting Massage
Reduces fluid build-up for a natural, lifted look
Eye see you
Mini Radio Frequency
Boosts collagen regeneration & provides facial contouring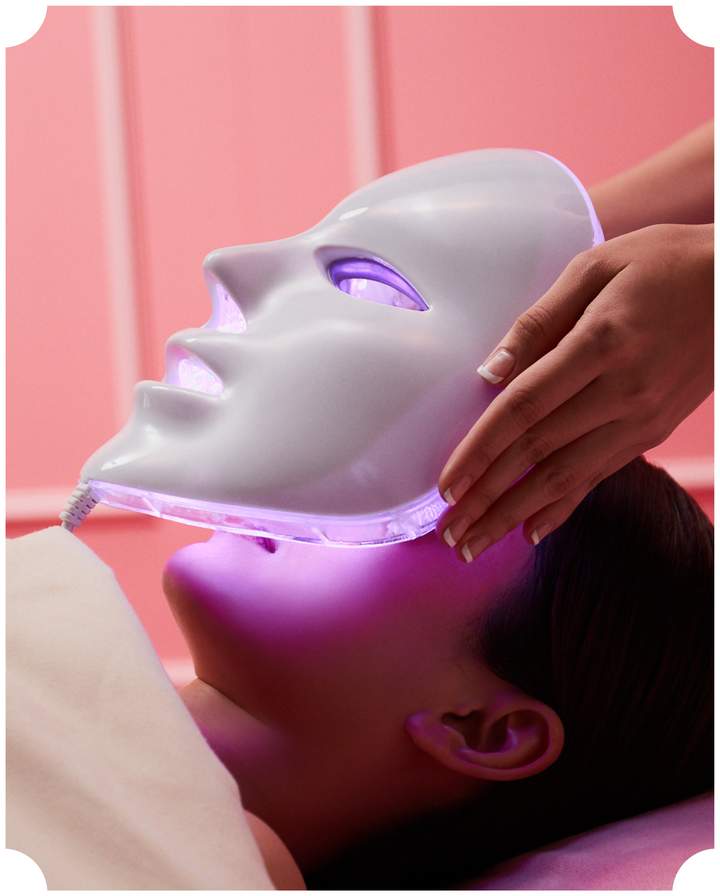 LED by joy
Rainbow Mask
Multi-faceted skin repair to tackle acne & speed up skin healing
The Secret Is Out!
Listen to what she has to say
Made for those struggling with
Acne
Dullness
Dryness
Fine lines
Pimples
Premature Ageing
Puffyness
Wrinkles
To achieve the results of
Brighter skin tone
Clean & refined pores
Clear skin
Hydration
Even skin tone
Plumpness
Tightened skin
Soothing comfort
Skin contouring
Smoothness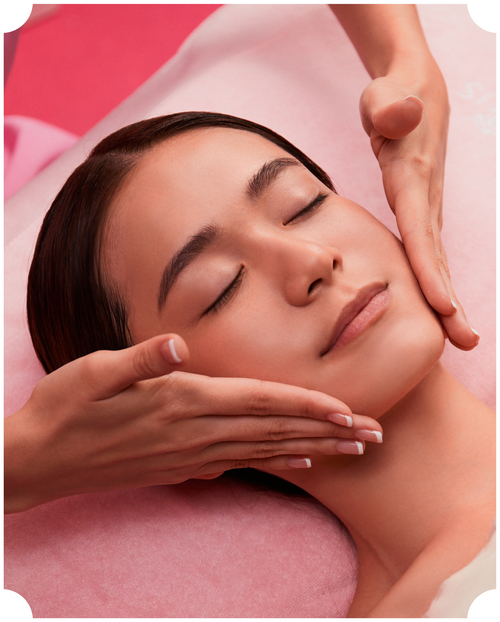 Reduces fluid build-up for a natural, lifted look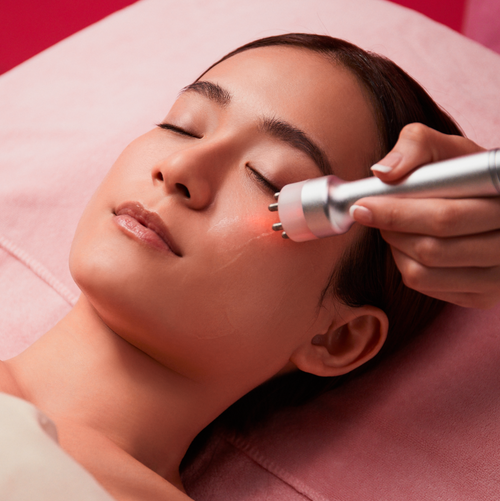 Boosts collagen regeneration & provides facial contouring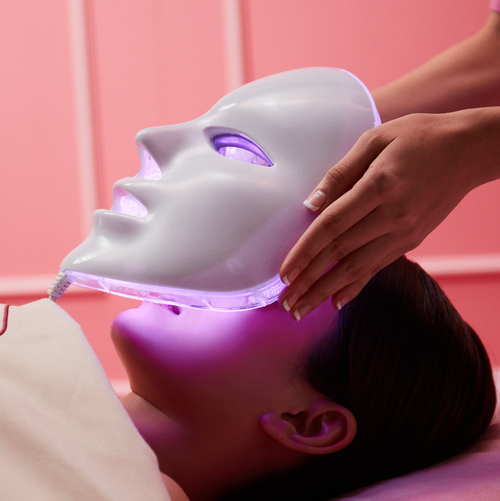 Multi-faceted skin repair to tackle acne & speed up skin healing
FAQs
How do I know which facial is more suited to my skin - Venus Power or Juicy Glow?

With a Skin Checker machine, our consultants analyse your skin during the consultation to determine the overall health of your skin. From there, we pick a facial that's more suited to tackle your skin concerns. However, if you're drawn towards either one of our brand new facials, just let us know, we'd be happy to serve you!
What are some of the skin concerns that the Venus Power Facial can help with?

Venus Power Facial treats dark circles, puffy eyes, and clogged pores caused by a hectic lifestyle. This facial is great for firming and sculpting a sharper jawline without any invasive procedures. The mini RF machine also helps to rejuvenate the under eye area.
How often can I get a Venus Power Facial?

We recommend you to get a facial every month, as your skin will need constant rejuvenation and cells reparation, as well as the promotion of collagen production.
I have acne and sensitive skin, is the LED Mask safe for me?

The LED Mask is actually excellent for acne prone or sensitive skin because the LED emitted will penetrate into the skin, targeting acne-causing bacteria, helping with possible breakouts while calming sensitive skin.
I have under eye circles - how can the mini RF help to reduce this?

Our mini RF is a radio-frequency machine that stimulates collagen around the eye area. It accelerates the absorption of skincare products and nutrients, helping to fade dark eye circles for a brighter, firmer, and more supple appearance.
How do I know if I'm eligible for the trial price?

You are only eligible for trial price if you are a first-time Venusde customer. If you are a first-time customer, you are eligible for either one (1) facial trial price only.
How many First Trial Promo can I purchase for Venusde?

As a first-time Venusde customer, you are entitled to only ONE (1) First Trial Promo across all treatments.
What will happen if I accidentally purchased more than ONE (1) First Trial Promo treatment?

Worry not, you may give the First Trial Promo to someone else. Bear in mind that we cannot refund you as you have already been informed of the terms and conditions prior.
SEE YOU IN PERSON
A facial spot of its own kind
A uniquely urban facial experience in the bustling city of Kuala Lumpur, Malaysia

Mid Valley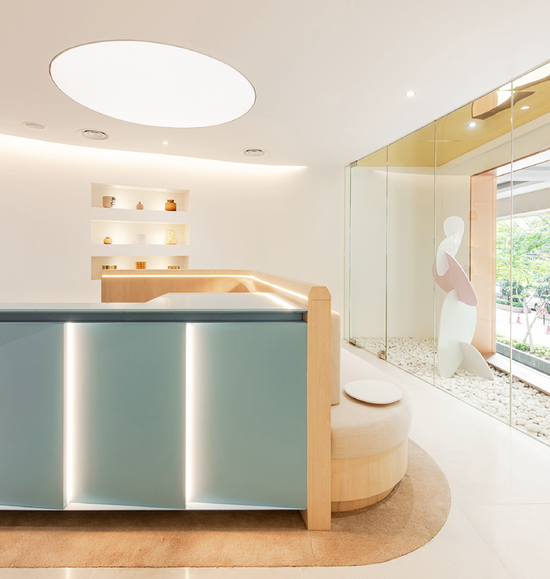 Tropicana Gardens Mall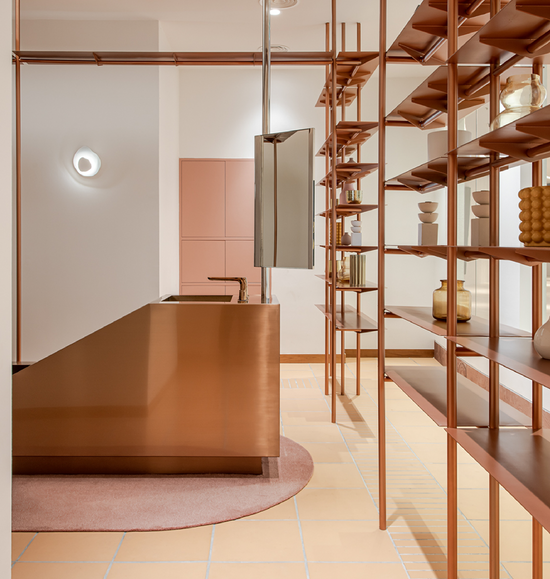 A facial oasis for urban go-getters and self-starters.

We believe in skincare that's straightforward, satisfying, and sublime.

Face the world in your prime.